Civil War Two, Part 1: America Elects a President Determined to Restore Religion to Public Life, and the Nation Splits
by
Randall Collins
My rating:
5 of 5 stars
I almost never enjoy war books: not enough character development, too much like an action movie, too depressing, too formulaic/predictable, and/or lacking in psychological depth or insight. But I enjoyed the Hell out of Civil War Two.
It's not a "political book", in the sense that it doesn't take sides. You could enjoy and learn from this book no matter how you lean ideologically. It doesn't exaggerate the sympathetic or unsympathetic qualities of the characters on any side, and it's not anyone's fantasy of what "should" happen-- who should get blown up, who should win. It doesn't have an agenda of making you angry at anyone, or to preach to the converted. Instead, it simply asks: "What might happen if we have another civil war?" Professor Collins uses the best insights from history and the social sciences to depict a probable scenario.
The whole thing reads like a movie-- you can picture it shot by shot. HBO and Netflix should take notice.
View all my reviews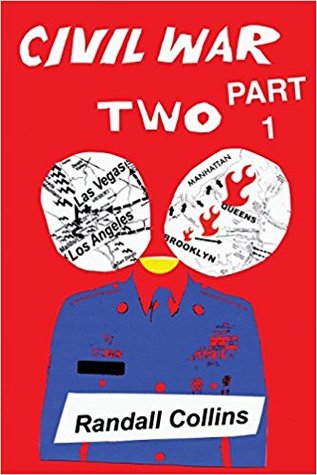 Enter Giveaway